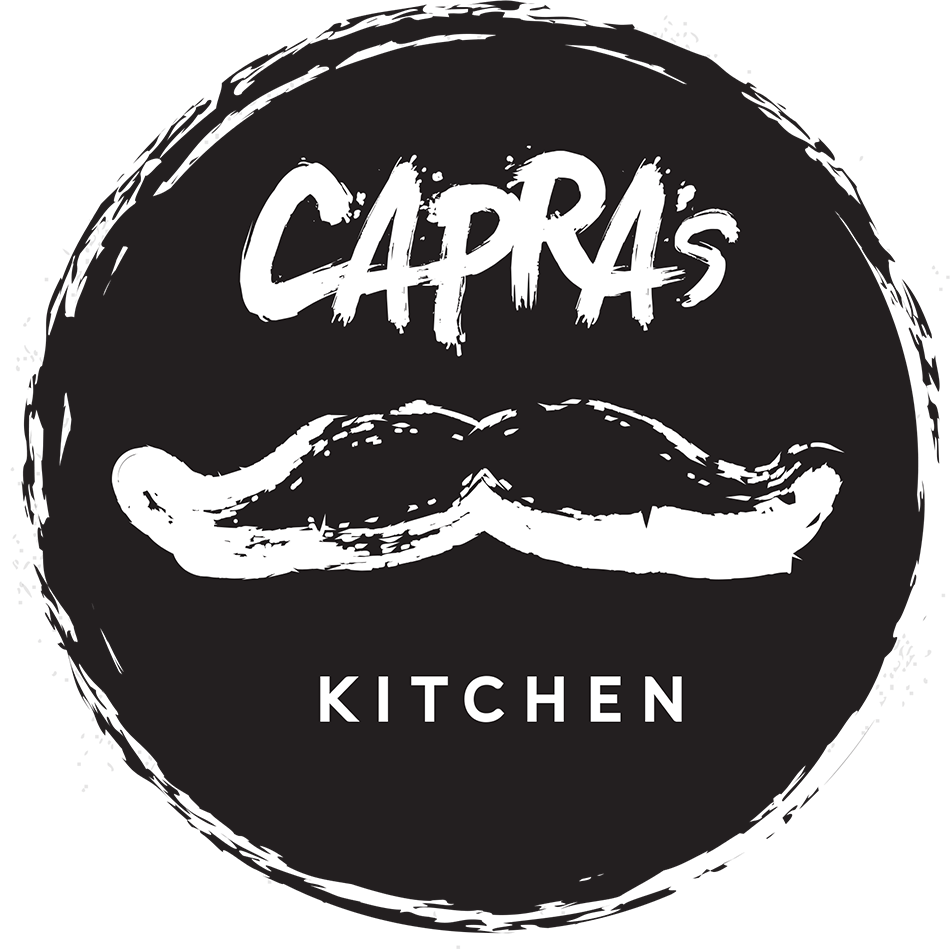 Now Open!
---
Menus
STUZZICHINI TO SHARE
Bag of Bread $6
Ciabatta, Focaccia, Parmigiano Chips, Taralli, Bomba dip
Mix Olives $12
Warm Gourmet Olives, Rosemary Lemon, Garlic, Peperoncino.
Polenta $14
Crispy Polenta Chips, Whipped Gorgonzola, Tomato Sauce, Grana Padano.
Hummus $12
Warm Chickpeas, Oven Dried Tomatoes, Smoked Paprika, EVOO
Labneh $12
Lebanese Pressed Yoghurt, Pistachio, Honey, Zataar, EVOO
Olive all'Ascolana $14
Breaded Stuffed Green Olives, Sausage Filling, Grana Padano.
Bruschetta $12
Grilled Bread, Goat Cheese, Roasted Fennel, Tomato
Add 1 single Bruschetta for $4.00
Carciofi & Funghi $18
Crispy Artichoke & Oyster Mushrooms, Bomba Aioli dip.
Grilled Calamari 24
Potatoes, Garlic, Parsley, Capers, Kalamata Olives, Lemon Juice, EVOO.
Bresaola $24
Imported Cured Beef, Arugula, Grana Padano, EVOO.
Tuna Tartare $24
Cured "Sashimi" Tuna, Avocado, Cucumber, Capers, Taro Chips.
Ricotta & Fichi $22
Bella "Casera" Ricotta, Fresh & Preserved Figs, Honey, Pistacchio, EVOO.
Bufala $24
Imported Buffalo Mozzarella, Roasted Peppers, Cured Tomato, Fresh basil, EVOO, Pine nuts.
Barbabietole Rosse $18
Roasted Beets, Goat Cheese, Arugula, Oranges, Pickled Red Onions.
Arugula $16
Crispy Chickpea Pearls, Cherry Tomato, Pinenut, Red Onions, Shaved Padano, Balsamic, EVOO
Capra Caesar Salad $16
Romaine Hearts, Crispy Mortadella, Anchovies, Chopped Egg, Grana Padano, Croutons.
Capra's Antipasto Misto $24
Parma Prosciutto, Capicollo, Parma Salame, Cacciatore, Bufala Bocconcini, Giardiniera, Roasted Mixed Olives, Taralli.
PASTA
P.G.P.
Pink Goat pasta, our own daily made fresh pasta!
Tagliatelle Bolognese $26
P.G.P. Fresh Tagliatelle, Beef, Pork, Pancetta, Crushed Tomatoes, Wine, Soffritto:'.
Ravioli Capresi $26
P.G.P. Ricotta & Scamorza Ravioli, Tomato Passata, Basil, Grana Padano.
Casarecce & Rapini $22
P.G.P. Casarecce, Rapini, Ricotta Salata, Garlic, Peperoncino.
Gramigna & Salsiccia $24
P.G.P. Gramigna Pasta, Italian Sausage, Grana Padano, Diced Tomatoes, Garlic.
Spaghetti alle Vongole $28
P.G.P Spaghetti, Pasta Clams, Garlic, White Wine, Parsley.
Spaghetti Gamberi $28
P.G.P. Fresh Spaghetti, Shrimps, Tomatoes Filets, White Wine, Parsley, Garlic, Chilli.
Gnocchi di Patate $24
CK Potato Gnocchi, Tomato Sauce, Stracciatella, Basil.
Canestri $24
P.G.P Canestri, Roasted Red Peppers, Roasted Tomato, Green Peas, Basil
Risotto di Mare $30
Carnaroli Rice, Shrimp, Calamari, Clams, Fresh Tomato, Fresh Herbs
Kid Pasta $10
PLEASE SPECIFY IN THE NOTES KIND OF PASTA AND SAUCE BETWEEN
TOMATO SAUCE OR BUTTER SAUCE
CASARECCE, TAGLIATELLE, SPAGHETTI.
CK Pasta $20
Choose your pasta and sauce.
(See option below)
WE CAN ALWAYS PREPARE PASTA WITH
Tomato & Basil -- Arrabbiata -- Aglio & Olio -- Alfredo -- Cacio & Pepe -- Butter & Parmigiano
Gluten Free option is Corn Pasta Le Veneziane available Short or Long Format WE OFFER: Fettuccine, Penne.
PIZZA
Margherita $18
Crushed Tomato, Fior di Latte, Basil
Calabrese $22
Crushed Tomato, Mozzarella, "Spianata Calabrese" Hot Soppressata, Chilli crema
N'Duja $24
Crushed Tomatoes, Mozzarealla, Calabrian N'Duja, Roasted Peppers, Red Onions.
Scarola $22
Mozzarella, Pecorino, Gr Escarole, Anchovy & Onion, Chickpea, Infornate Olives
Capra $20
Basil Pesto, Fresh Spinach, Goat Cheese, Roasted Red Peppers & Red Onions
Funghi $24
Mushrooms, Bechamel, Fontina, Cremini, Caramelized Onions, Topped with Chives & Enoki Mushrooms.
Add Prosciutto, Spicy Salami,or N'Duja to any pizza $6
CARNE & PESCE
Pollo Arrosto $28
Roasted Half Chicken, Rosemary Roasted Potatoes, Garlic Rapini.
Gamberetti $38
Argentinian Shrimps, Garlic, Parsley, Chilli Peppers, Cherry Tomatoes, Wine, Grilled Garlic Focaccia.
Agnello $42
Roasted Lamb Sirloin, Green Onion & Olive Salsa, Herbed Fregola Sarda.
Trota di Lago $36
Steal Head Trout, Dill, Lemon, Cream, Grilled Escarole.
Branzino $36
Boneless Sea Bass Fillet, Garlic Rapini, Roasted Pepper Salsa.
Tagliata di Manzo $48
12oz. Dry Aged Canadian Rib Eye, Garlic & Fresh Herb Butter, Wilted Spinach.
Side Orders
Caramelized Heirloom Carrots $8
DOLCI
Strawberry Tiramisu $14
Summer Preparation, Mascarpone, Savoiardi, Limoncello, Raspberry
Castagnole $8
Highly Addictive Italian Sweet Dough Fritters, Dulce De Leche, Whipped Cream
Semifreddo al Caffe' $12
Coffee Flavoured Ice Cream Mousse, Whipped Cream, Meringue, Chocolate Shavings.
Chocolate Charcuterie Board $22
Chocolate Salami, White Chocolate Mousse, Brownie, Wafer Pearls
Biscotti Plate $8
Zaletti, Cantucci, Kurabiedes, Wafer Roll, Meringue
Adult Drinks
Btl. Old Credit Pilsner $6
CLASSIC NEGRONI 250ml. JAR $30
Equal parts: Tanqueray Gin, Sweet Vermouth and Campari.
Daura Damm (Btl.) $7
A beer from Barcelona with aromas of malt, citrus, hops; light bodied and moderately carbonated, with flavours of fresh citrus and malt. GLUTEN FREE
Krombacher (Non Alc.) $4.5
RED SANGRIA 250 ML JAR $13
Strawberries, mango juice, vecchia romagna brandy, fresh lemon juice, red wine
CLASSIC OLD FASHIONED 250ML JAR $30
Wild turkey, angostura bitter, sugar cube
RED SANGRIA 500 ML JAR $25
Strawberries, mango juice, vecchia romagna brandy, fresh lemon juice, red wine
CLASSIC MANHATTAN 250ML JAR $30
Wild turkey, dolin sweet vermouth, angostura bitters, sugar cube
Sparkling Wines
NV Vieni Estate Momenti (Vidal/Pinot Meunier) $25
Pale straw yellow in colour, Momenti is fresh, aromatic and elegant
CK Red wines by Bottle
2019 Nero d'Avola Caleo, Sicilia $40
Excellent, food friendly wine from Sicily
2018 Valpolicella Grotta, Veneto $42
A dynamic Valpolicella!
2017 Chianti Casalbosco $42
Smooth with hints of cherries & plum.
2019 Cab Sav Solid Ground, California $44
Classic California Cab.
Juicy, fruity, well balanced with smooth, long finish.
2018 Sangiovese/Merlot L'U, IGT, Umbria $44
Seductively Modern with a long persistent finish.
2019 Pinot Nero, Antonutti, DOC, Friuli $50
The most versatile grape, light & fruity.
2020 Tenuta Rocca Barbera d'Alba, Piemonte $55
Ruby red, juicy with a bright acidity. Excellent wine for pasta and pizza
2019 Zolla Primitivo di Manduria, Vigneti del salento Puglia $60
Fruity, full bodied and very food friendly wine from Puglia
2015 Appassionato Anticavigna, Veneto $65
Ripasso style, medium plus, juicy and herbaceous.
2016 Shiraz, Plan B, Australia $65
A beautiful drinking wine.
Smooth and fruity with soft tannins.
Raisin, plum and a hint of Vanilla on the finish.
2019 TR3, Salvano, Piemonte $75
A balanced and appealing, exciting and quite unique wine.
2019 Nebbiolo, Ellena, Langhe,Piemonte $80
Light and Aromatic, perfect for casual drinking!
2016 Ripasso Sup. Grotta Ninfeo $90
The number 1 ranked Ripasso in Canada!!!
Produced with 14% Amarone wine!
Decent and enjoy!
2017 Orchidea Super Toscana $100
Modern style Super Tuscan blending Cabernet and Merlot.
The Orchid shows purple tones in the glass.
Strawberries and cherries on the nose, with a spicy beautifully long finish.
2015 Barolo Salvano $120
Typical and Intense bouquet with scents of tobacco and chocolate. Smooth and velvety taste.
2014 Lui Luiano, Toscana $130
For those that enjoy the big, powerhouse style wines.
This Cabernet/Merlot blend leads with intense blueberries on the nose and palate, followed by notes of smoke and prune.
2016 Zardini Amazon della Valpolicella, Veneto $120
Intense, full-bodied red from Corvina grape. Great pairing with cheese and braised meat
2011 Barolo Ascheri Ellena, Piemonte $130
Toast, Espresso, coffee beans and dark berry aromas emerge on this firmly structured red.
Its still very much on its oak, showing ripened sour cherry backed up by oak-driven spice including Vanilla and coconut alongside grippy tannins.
2017 Il Purgatorio, Federico Curtaz, Etna Rosso, Sicilia $160
Sensational wine from a volcanic soil. A true expression of Nerello Mascalese, complex and earthy
2015 Brunello di Montalcino, La Magia, Toscana $300
An amazing full bodied wine, elegant, complex, earthy. The perfect representation of Sangiovese
2016 Il Ciliegio, Brunello di Montalcino, Toscana $320
Single vineyard Brunello from one of the best location
2018 Villa Donoratico, Bolgheri, Toscana
Consistent, complex wine. Matured in oak, it is extraordinarily drinkable and faithful to its identity year after year. A nose full of red fruit and a pleasant spice on the palate with notes reminiscent of liquorice.
2018 Aglianico Venosa, Campania $42
A spicy, elegant wine from Campania. Best pairing with cacciatora Chicken
2020 I Muri Negroamaro, Puglia $42
Spicy, dark fruits, Negroamaro is the Salento jewel. Try it with the steak
2019 Le Sabbie dell'Etna, Nerello Mascalese, Sicilia
Elegant, earthy and complex. A real treasure from Sicily
CK White Wine by the Bottle
2019 Torre Giano Lungarotti, Umbria $40
Delicate, long-standing, hints of white fruits & citrus notes. Fragrant & fresh.
2017 Sauvignon Santome $40
Intense bouquet of grapefruit e melon. Good acidity with a clean finish.
2019 Pinot Grigio Anticavigna $42
Refreshing, aromatic notes of passion fruit, slightly acidic & dry!
2019 Riesling Elevation, Vineland $42
Notes of lemon, apple, peach.
Great acidity, balanced sweetness, velvety finish.
2018 Chardonnay Solid Ground, California $44
Classic California Chardonnay.
Medium oak, yellow apple and creamy honey.
2019 Roero Arneis $55
A soft, lush bouquet with scent of pineapple. Great acidity and roundness on the palate.
Pinot Grigio Antonutti, Friuli $60
A beautiful step up from our Sauvignon blanc.
2018 Sauvignon Blanc, Antonutti, Friuli $64
Next level up from our house Sauvignon!
2018 Grilli di Mare, Sicilia $66
Lightly sparkling, complex and persistent. Full and harmonius. Ideal as aperitif!
2017 Chiara Chardonnay, Piemonte $70
Harmonius, full, fresh, pleasant and very persistent
2020 Greco di Tofu, Mastroberardino, Campania. $75
Straw yellow, the scent is intense and complex with fruity hints of citrus, peach, pineapple, apricot and lime. The taste is fresh, very mineral, structured and elegant with a dominant cedar aftertaste. Greco is one of the few white berried varieties to have a high propensity for aging.
Fantini Edizione Bianco, Abruzzo $95
Offers a complex bouquet with notes of exotic and captivating fruity notes of mango, papaya, lime and red grapefruit, combined with scents of herbs such as lemongrass, lemon balm, mint and green tea. A white with long persistence, rich in nuances.
2020 Grillo Settesoli, Sicilia $42
Easy drinking with notes of apples and honey
2019 Domini Veneti Soave, Veneto $50
Vibrant, mineral expression of Garganega grape with a pleasant almond finish
2019 Sabbie dell'Etna, Carricante, Sicilia $75
Mineral and complex, a real treasure from Sicily
* Menu items and prices are subject to change without notice and are displayed for informational purposes only.
---
Contact
Capra's Kitchen
Phone :
(905) 916-1834
Email :
fabio@capraskitchen.com
1834 Lakeshore Rd. W.
Mississauga, ON
L5J 1J7
---
Read More