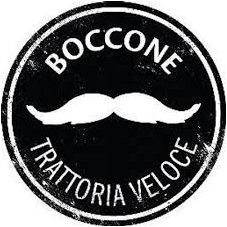 ---
Menus
Boccone Breakfast
Served everyday 5:30am-10:45am
PRONTO SCACCIA
Sicilian Folded Pizza filled with Cheese, Scrambled Eggs, Potatoes, Bacon
PRIMO SCACCIA
Sicilian Folded Pizza filled with Cheese, Scrambled Eggs, Onions, Sausage
STEAK & EGGS
Grilled Steak, 2 eggs any style, BT potatoes and Tomato salsa
EGGS MASSIMO
2 eggs cooked in Tomato sauce, served with BT potatoes and your choice of Bacon, Sausage or Smoked Salmon
VEGETABLE FRITTATA
Roasted Seasonal Vegetables with Romano Cheese, Served with zesty Tomato Salsa, also available with egg whites only
ITALIAN OMELETTE
3 Eggs, Italian Ham, Aged White Cheddar
FRENCH TOAST
Topped with Fruit Compote and whipped cream
EGGS ANY STYLE
2 eggs, Sausage or Bacon and BT Potatoes
PANCAKE
Maple Syrup, Butter and fresh Seasonal Berries
FRESH FRUIT PLATE
Seasonal Selection
YOGURT & GRANOLA
Vanilla Yogurt with Honey-Baked Granola & Fresh Seasonal Berries
Antipasti and Bar Snacks
ARANCINI
Mini Cheese Filled Rice Balls, Marinara Sauce, topped with shaved Parmigiano Reggiano
POLPETTE
Boccone Veal Meatballs, in Tomato Sauce, toasted Focaccia
CALAMARI
Lightly dusted Squid fried to a crisp, Garlic aioli
PATATINE FRITTE
Crispy Potato Fries, Rosemary, Salt, Fontina Cheese dip
BRUSCHETTA
Crispy Sourdough Bread Fresh Tomato Salsa, Basil, Olive Oil and Shaved Parmigiano Reggiano
BT WINGS
Seasoned Crispy Chicken Wings, Parmigiano, Garlic Dipping Sauce and Vegetable Crudite
ANTIPASTO BOARD
Prosciutto, Capiccolo, Mild & Spicy Dried Salami, Grana Padano, Asiago Cheese, Assorted Olives, Humus Dip, Carota Dip, Spicy Spaghetti Eggplant, Crunchy Taralli and Ciabatta Bread
Insalate & Minestre
All salads except for the Caesare are served with our own BOCCONE vinaigrette: EVOO, Red Wine Vinegar, Honey, Onion, Mustard, Salt & Pepper. Add a small green or caesar salad to any soup $5.00
CAPRESE
Mozzarella Fior-di-Latte, Tomato, Basil, Sundried Tomato Purée, Balsamic Reduction & Olive Oil
BARBABIETOLE
Roasted & Preserved Beets, Red Onions, Goat Cheese & Arugula
ITALIANA
Mixed greens, Tomatoes, Cucumber, Onions, Radish, Peppers, and Carrots
CAESARE
Romaine Lettuce, Garlic Dressing Romano Cheese, Crispy Pancetta, Boiled Eggs & Croutons
FAGIOLI &TONNO
Arugula, Albacore Tuna, Red Kidney Beans, Roasted Onions, Tomato, Egg and Potatoes
SALMON E AFFUMICATO
Smoked Salmon, Capers, Red Onions, Chopped Eggs, Lemon and Arugula
GIADINIERA
Roasted Peppers, Eggplant, Mushrooms, Cherry Tomatoes, Onions, Zucchini, Roasted Garlic and Arugula, topped with Crispy Chick Peas
PAPPA AL POMODORO
Tomato Soup served with toasted Focaccia
MINESTRA DEL GIORNO (Soup of the Day)
| | | |
| --- | --- | --- |
| | 8.00 | |
| add a small green or caesar salad to any soup | 5.00 | |
Boccone chefs' chance to play with food
Add to any order
| | | |
| --- | --- | --- |
| Sauteed Salmon Fillet | 12.00 | |
| Chicken Breast | 7.00 | |
| Flaked Salmon | 7.00 | |
| Shrimp | 7.00 | |
Pasta
Gluten free pasta available upon request, please ask your server.
SPAGHETTI CON GAMBERETTI
Fresh Shrimp, Zucchini, Tomatoes, Garlic, White Wine, Olive Oil and Chilli Flakes
SPAGHETTI CON POLPETTE DI CARNE
Boccone Veal Meat Balls, Tomato Sauce and Romano Cheese
PENNE ROSA
Tomato & Cream Sauce, Chicken Breast, Mushrooms, Onions and Fresh Tomatoes
TAGLIATELLE BOLOGNESE
Classic meat raga from Bologna
LASAGNA DEL BAFFONE
Layered Egg Noodles, Bolognese Sauce, Fontina Cheese, Bechamel and Parmigiano
BT MAC & CHEESE
Rose sauce with Bolognese, Fontina & Mozzarella Cheese, Green Peas & Prosciutto, topped with Bread Crumbs, Baked
RAVIOLI DEL GIORNO
Ask your server about todays preparation
Pizza
MARGHERITA
Tomato Sauce, Fior-di-Latte, Mozzarella and Basil
PARMIGIANA
Tomato Sauce, Fior-di-Latte, Mozzarella, Parmigiano Shavings, Prosciutto Crudo, Basil
CALABRESE
Tomato Sauce, Mozzarella, Hot Salame, Basil, and Chilli Flakes
ARROSTO DI MANZO
Shaved Roasted Beef, Tomato Sauce, Mozzarella, Mushroom, Roasted Red Peppers, Balsamic Glaze and topped with Fresh Arugula
ROBUSTA
Tomato Sauce, Mozzarella, Italian Sausage, Chopped Tomatoes, Basil and Fresh Egg
PORCHETTA PIZZA
Tomato Sauce, Mozzarella, Shaved Porchetta, Red Onions and Arugula
CAPRA
Basil Pesto base, Goat Cheese, Roasted Red Peppers, Spinach & Red Onions
VERDE
Tomato Sauce, Mozzarella, Peppers, Mushrooms, Eggplant, Onions, Zucchini and Roasted Garlic
Panini
ITALIANO
Salame, Capicollo, Provolone, Pickled Vegetable Spread Lettuce & Tomato
MASSIMO
Shaved Roasted Beef, Honey Mustard Aioli, Radicchio, Lettuce and Tomato
VEGETARIANO
Chick Pea Farinata, Roasted Peppers, Eggplants and Onions, Pickled Vegetable Spread and Tomato
AFFUMICATO
Smoked Salmon, Goat Cheese with Capers, Green Onion Frittata, Tomato & Lettuce
MEATBALL
Boccone Veal Meat Balls, Roasted Onions, Provolone cheese
TACCHINO
Smoked Turkey Breast, Lettuce, Tomato, Onions, Asiago, Cranberry Mayo
PORCH ETTA
Famous Italian Style Shaved Pork Roast, Roasted Onions, Grainy Mustard, Pickled Vegetable Spread on a Brioche Bun
POLO PANINI
Basil Pesto Aioli, Oven Roasted Supreme Chicken, Prosciutto, Roasted Red Pepper, Buffalo Mozzarella
CALABRESE PANINI
Pepperonata Carotta, Calabrese Salami, Spaghetti, Eggplant, Lemon Aioli, Calabria Cacciatore Salami, Asiago Cheese
Scaccia
Sicilian Folded Pizza Served with Green Salad
SALSICCIA
Tomato, Mozzarella, Italian Sausage, Mushroom, Marinara sauce
POLLO
Tomato, Mozzarella, Chicken, Fresh Ricotta, Spinach, Marinara sauce
Main Course
SALMONE
Pan seared Atlantic Salmon filet, Peppers, Onions, Garlic, Tomatoes, Olive Oil and Green Beans
TI LAPIA
Seared Tilapia Fillet, roasted Red Potatoes, Diced Tomatoes, Capers, and Salsa Verde
BT BURGER
100% All Beef, Sundried Tomato Aioli, Arugula, Tomato, Fontina Cheese, served with Fries
BT BRAISED BEEF
Red Wine Braised Beef Flatiron, Garlic Mashed Potatoes & Seasonal Vegetables
POLLO ALLA PLANCIA
Boneless Chicken Breast marinated in Fresh Herbs, Arugula, Sundried Tomatoes, Shaved Parmigiano, and Roasted Red Potatoes
We proudly serve Lavazza coffee.

Download PDF
Click on the above link to view or download our menu in a PDF format.
In order to view PDF Menus you need to download and install the FREE Adobe Acrobat Reader.
* Menu items and prices are subject to change without notice and are displayed for informational purposes only.
---
Contact
Boccone Trattoria Veloce & Boccone Pronto
Phone :
(416) 776-0492
6301 Silver Dart Dr. Terminal #1
Mississauga, ON
L5P 1B2
---