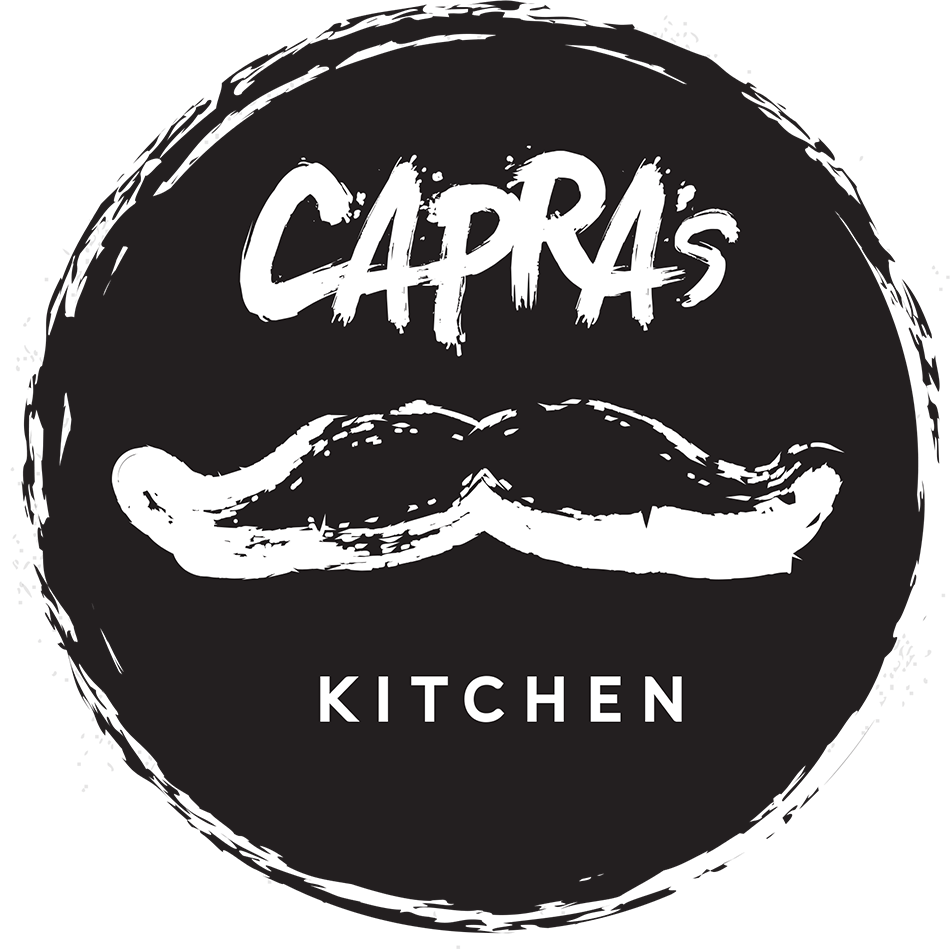 Now Open!
---
Menus
STUZZICHINI TO SHARE
Bag of Bread $6
Ciabatta, Focaccia, Parmigiano Chips, Taralli, Bomba dip
Mix Olives $12
Warm Gourmet Olives, Rosemary Lemon, Garlic, Peperoncino.
Hummus $12
Warm Chickpeas, Oven Dried Tomatoes, Smoked Paprika, EVOO
Labneh $12
Lebanese Pressed Yoghurt, Pistachio, Honey, Zataar, EVOO
Stuffed Olives $14
Breaded Stuffed Green Olives, Sausage Filling, Grana.
Bruschetta $12
Grilled Bread, Goat Cheese, Roasted Fennel, Tomato
ANTIPASTI
Carciofi & Funghi $18
Crispy Artichoke & Oyster Mushrooms, Bomba Aioli dip.
Polpo $22
Grilled Octopus, Potatoes, Garlic, Parsley, Capers, Kalamata Olives.
Brasaola Carpaccio $22
Imported Cured Beef, Arugula, Padano Cheese, EVOO, Lemon Juice
Barbabietole Rosse $18
Roasted Baby Beets, Goat Cheese, Arugula, Oranges, Pickled Red Onions.
Prosciutto & Figs $22
Parma Prosciutto, Figs, "15 Years Old" Aged Balsamico di Modena
Capra Caesar Salad $15
Romaine Hearts, Crispy Mortadella, Anchovies, Chopped Egg, Grana Padano, Croutons.
Panzanella $16
"Herridge's" Farm Tomatoes, Cucumber, Red Onions, Garlic Croutons, Basil, EVOO, Red Wine Vinegar
Capra's Salumi Platter $22
Parma Prosciutto, Capicollo, Parma salame, Cacciatore, Bufala Bocconcini, Giardiniera, Roasted mixed Olives
PASTA
Tagliatelle Bolognese $22
Fresh Tagliatelle, Beef, Pork, Pancetta, Crushed Tomatoes, Wine, Soffritto
Ravioli Caprese $20
Ricotta & Scamorza Ravioli, Tomato Passata, Basil, Grana Padano
Orecchiette & Rapini $18
Artisan Orecchiette Pasta, Rapini, Broccoli, Garlic, Ricotta Salata, EVOO
Spaghetti Gamberi & Zucchini $24
Fresh Spaghetti, Argentinian Shrimps, Zucchini, Wine, Parsley, Garlic, Chilli
Spaghetti Carbonara $22
Fresh Spaghetti, Guanciale, Pecorino Romano, Organic Egg, Black Pepper
Gnocchi di Patate $22
Homemade Potato Gnocchi di Patate, Tomato Sauce, Stracciatella Cheese, Basil
Mezze Maniche & Pollo $22
Short Maccheroni Pasta, Chicken, Green Peas, Tomato & Cream, Basil
Risotto ai Funghi $24
Carnaroli Rice, Porcini Mushrooms, Grana Padano, Parsley
Kid Pasta
Please specify type of pasta and sauce.
WE CAN ALWAYS PREPARE PASTA WITH
Tomato & Basil -- Arrabbiata -- Aglio & Olio -- Alfredo -- Cacio & Pepe -- Butter & Parmigiano
Gluten Free option is Corn Pasta Le Veneziane available Short or Long Format WE OFFER: Penne, Tagliatelle & Gnocchi.
PIZZA
Margherita $18
Tomato Sauce, Fior di Latte, Basil
Calabrese $20
Tomato Sauce, Mozzarella, Spicy Soppressata, Preserved Peperoncino
Capra $20
Basil Pesto, Spinach, Goat Cheese, Roasted Red Peppers & Red Onions
Funghi $22
Mushrooms, Bechamel, Fontina, Caramelized Onions, Topped with Chives & Enoki Mushrooms.
PEPPERONI $22
Pepperoni (100%Beef), Mozzarella Cheese, Tomato Sauce
SALSICCIA $22
Sweet Italian Sausage, Bechamel, Mozzarella, Friarielli, Roasted Red Peppers
MAINS
Pure Vegan By Chef Nitesh $26
Ask Your Server about today's Chef creation.
Pollo Arrosto $26
Roasted 1/2 Yellow Chicken, Rosemary Roasting Jus, Baby Spinach, Buttered Grapes
Branzino $30
Boneless Sea Bass, Roasted Peppers, Green Onion & Black Olives Salsa, Garlic Chips.
Gamberetti $32
Argentinian Shrimps, Garlic, Parsley, Chilli Peppers, Cherry Tomatoes, Wine
Agnello $36
Roasted Lamb T-Bones, Chimichurri, Own Roasting Jus
Tagliata di Manzo $42
12oz. Dry Aged CND Rib Eye, Garlic & Fresh Herbs Butter, Baby Spinach
SIDES
Garlic, Broccoli & rapini $6
Caramelized Heirloom Carrots $6
Herb EVOO Mashed Potatoes $6
DOLCI
Tiramisu $12
Classic Preparation, Mascarpone, Savoiardi, Espresso, Cocoa
Castagnole $8
Highly Addictive Italian Sweet Dough Fritters, Dulce De Leche, Whipped Cream
Chocolate Charcuterie Board $22
Chocolate Salami, White Chocolate Mousse, Brownie, Wafer Pearls
Affogato al Caffé $6
Vanilla Ice Cream, Shot of Espresso, Chocolate Twirl
Biscotti Plate $8
Zaletti, Cantucci, Kurabiedes, Wafer Roll, Meringue
Crema al Caffe' $8
Frozen Creamed Espresso Coffee, Whipped Cream, Cat Tongue Biscotto.
Panna Cotta $9
Vanilla & Yogurt Panna Cotta, Strawberry & Mint Salad, Millefoglie
Adult Drinks
Btl. Old Credit Pilsner $6
Daura Damm (Btl.) $7
A beer from Barcelona with aromas of malt, citrus, hops; light bodied and moderately carbonated, with flavours of fresh citrus and malt. GLUTEN FREE
Krombacher (Non Alc.) $4.5
RED SANGRIA 250 ML JAR $13
Strawberries, mango juice, vecchia romagna brandy, fresh lemon juice, red wine
RED SANGRIA 500 ML JAR $25
Strawberries, mango juice, vecchia romagna brandy, fresh lemon juice, red wine
CLASSIC OLD FASHIONED 250ML JAR
Wild turkey, angostura bitter, sugar cube
CLASSIC MANHATTAN 250ML JAR
Wild turkey, dolin sweet vermouth, angostura bitters, sugar cube
* Menu items and prices are subject to change without notice and are displayed for informational purposes only.
---
Contact
---
Read More